Speakers
Be sure not to miss one of the most esteemed collection of experts in the industry. These hospitality veterans will bring their unique experience, perspective and relentless focus on practical application of knowledge, approaches, and solutions.
Marian Barbieri
Marian Barbieri is responsible for New Castle's human resource policies, procedures, and practices, including the administration of all compensation, group health, and benefit programs. She oversees the recruitment and training of members of the management team, maintains the loss and accident prevention standards, and manages contracts with New Castle's many HR vendors and providers. Marian has led New Castle's human resources efforts for over 30 years, and has served in her current position as Vice President of Human Resources since 1997. She has played an integral role in establishing and maintaining New Castle's culture of diversity, inclusion, and positive employee relations.
Marian has been with New Castle since its inception in 1980, and has collaborated with founder David Buffam since 1977 when she began working with him in an administrative support role. Though she initially handled insurance, labor, bookkeeping, and renovations for New Castle, she quickly discovered a passion for human resources. In order to take on a larger role in company management, she earned a certificate in Hospitality Management from NYU in 1986 and a certificate in Personnel Administration from Fairfield University in 1991. She currently sits on the American Hotel & Lodging Association (AH&LA) HR committee, has served as a judge for the AH&LA Educational Foundation annual high school scholarship competition, and is a member of the Society for Human Resource Management.
Read

More

Less
Lisa Barse-Bernstein
Ms. Bernstein joined Apollo in 2008 as the Global Head of Human Capital where she has built and developed a best in class Human Capital Management function for the firm, which as of June 2018 employs nearly 1,100 worldwide, across 15 global offices and manages $270 billion in assets.
In her primary role, Ms. Bernstein leads the development and execution of the global human capital strategy in support of the overall business plan and strategic direction of the firm, specifically in the areas of succession planning, talent management, compensation and analytics, human capital and organizational planning, diversity and inclusion initiatives, employee engagement, training and development, and benefits. She has positioned the Human Capital team as true integrated partners to Apollo's investment professionals and embedded its expertise throughout the firm's expanding list of portfolio companies. As a Senior Partner, Ms. Bernstein is a member of Apollo's Management Committee which is responsible for management and decision making for the firm.
In 2017, Ms. Bernstein took over global responsibility for facilities, corporate services, administration and real estate management for the firm. Her imprint on the firm is vast and deep, as she also co‐leads the firm's branding efforts lending an active voice to Apollo's culture and identity.
Ms. Bernstein is passionate about advancing diversity and inclusiveness initiatives at Apollo. She co‐leads the Veterans Hiring and Retention Initiative on behalf of Apollo's portfolio companies and champions the engagement and advancement of talented women across the firm. Ms. Bernstein founded the Apollo Women Empower (AWE) network at the firm. AWE is comprised of more than 180 women and men across the Apollo platform and highlights issues like unconscious bias in the workplace, offers opportunities for mentorship and professional development, and hosts professional networking events globally.
Ms. Bernstein also oversees all charitable giving on behalf of Apollo, spearheading the creation of an Apollo Foundation focused on giving back to the communities in which we work and invest through financial support and volunteerism. Personally, she currently sits on the Board of Directors of Change for Kids (CFK), and is a Founding Counsel Member of The Arthur Miller Foundation. Ms. Bernstein is the former Chairwoman and a member of The Private Equity Roundtable of Senior Human Resources Professionals and is a regular speaker at industry conferences and human capital management seminars.
Prior to joining Apollo, Ms. Bernstein was the Chief Talent Officer for Interbrand Corporation, an Omnicom Company. Prior to that, she was a Partner with Seyfarth Shaw, handling all aspects of labor and employment law on behalf of Fortune 500 clients. Ms. Bernstein graduated from the University of Michigan with an A.B. in Political Science and received her Juris Doctor from Fordham University School of Law.
Read

More

Less
Speaking in:
Jake Basham
As Vice President, Human Resources for Loews Hotels & Co, Jake Basham is responsible for leading human resources operations throughout the hotel portfolio and support locations, including specific guidance of labor relations and compliance strategies.
Bringing a wealth of experience in human resources and labor management, Jake joined Loews Hotels in 2015. Previously, he led human resources operations in multi-asset regional capacities for Hersha Hospitality Management, as well as Denihan Hospitality Group. Throughout his career, Jake has advised numerous real estate investment trusts, management companies, and asset owners, in addition to negotiating collective bargaining agreements in major markets throughout the United States.
Jake holds a bachelor's degree in parks, recreation & tourism with an emphasis in hospitality management from the University of Utah, as well as professional senior level certifications from the Society for Human Resource Management and the Human Resource Certification Institute. He also serves as a member of the American Hotel & Lodging Association Labor Relations Committee.
Read

More

Less
Denise Bober
Denise Bober is the rare executive who ignited her professional passion by enjoining two highly appealing disciplines – human resources (HR) and the hotel business – as the fuel for a successful career. As one of the industry's premier HR specialists, she remains as highly charged by her responsibilities today as when she first shifted to hospitality from the health care/benefits sector. Her intrinsic respect for people and the desire to put them in a nurturing environment where they can thrive, grow and develop, reflect the employee-centered philosophy of The Breakers Palm Beach, for whom she has worked since 1988.
It is not a surprise that the resort, one of the most financially healthy and thriving hotel companies in the U.S., has designed Human Resources and Finance to have far-reaching influences in each department. There is no question in Bober's mind that employee fulfillment is the guarantor of guest satisfaction, which directly impacts the bottom line. "Our people are one of our greatest assets and we place a tremendous value on their fulfillment, which drives the resort's exceptional retention rates," notes Bober. The Breakers has one of the highest benchmark retention rates in the industry.
This kind of approach has made The Breakers especially unique, not just as a hotel, but as an employer. Bober's main concern is to attract and cultivate talent, and to motivate and retain employees. Accordingly, she built an aggressive recruiting strategy to build a stable, enduring workforce that supports consistent, first-class service and long-term business objectives. Her mission is to hire good people and then find the best role for them – one that suits their talents and competencies – instead of simply hiring people to fill particular positions.
Bober's active leadership role extends to the Palm Beach community. She was appointed to the Board of Trustees for Palm Healthcare Foundation (PHF) in January 2014 and currently serves as Vice Chair on its Executive Committee. She also serves on PHF's Brain Health Advisory Council, and Palm Beach Atlantic University's Rinker School of Business Advisory Council. From 2007 – 2013 she served on the Board of the Palm Beach Chamber of Commerce, and during that time completed a two-year term as the Chamber's president. She is a member of the Executive Women's Association of the Palm Beaches, a Member of Global Women 4 Wellbeing and a member of the Global Wellness Institute's Social Impact Committee.
Read

More

Less
Debbie Brown
After forty years with Four Seasons Hotels, Debbie has retired to focus on the next phase of her professional career.
During her tenured career with Four Seasons, she held both hotel and regional Human Resource positions before assuming her long-standing role as Vice-President Human Resources, Americas.
Debbie was responsible for overseeing the Human Resources function for the company's fifty hotels and resorts in the United States, Canada, Mexico, Latin America and Caribbean, as well as the properties currently under development or in conversion within the Americas. Widely recognized as an employer of choice, Four Seasons has been on FORTUNE magazine's "100 Best Companies to Work For" list for the past twenty-one years.
"I feel very fortunate that my career with Four Seasons provided me the opportunity to play a central role in the growth and success of the company."
Debbie is a past member of the University of Denver School of Hospitality Executive Advisory Board, the American Hotel and Lodging Association HR Committee, the Cornell Institute for Hospitality Labor & Employment Relations as well as Washington State HR Executive Roundtable. She is currently on the board of The 5th Avenue Theatre as well as adviser to Virginia Mason Hospital on service excellence.
Originally from Minnesota, Debbie graduated from the University of Denver and began her hospitality career with Hyatt Hotels. She is based in Seattle, Washington.
Read

More

Less
Andre Carrier
Andre J. Carrier is the President and Chief Operating Officer of Eureka Casinos, a company that operates Resorts & Casinos in Las Vegas and Mesquite, Eureka is a core value centered company that works to be the employer of choice and an innovative community leader. Andre and his partner and long-time friend Greg Lee work in their family office in Las Vegas. This past year the two transitioned the Eureka in Mesquite to an ESOP, becoming the first 100% employee-owned Casino in Nevada and only the second in the United states. http://www.eurekamesquite.com/
Andre and Greg also premiered their new resort brand, this past year, opening Rising Star Sports Ranch Resort in Mesquite, a destination resort specifically designed to host sports tournaments and camps. With unique room types that sleep entire teams and onsite elite training facilities, including fields and a 30,000 sq. foot field house – the Ranch is a one of a kind destination. http://risingstarsportsranch.com/
Andre graduated from the Hotel School at Cornell University in 1992. He began his career at Sahara Resorts where he held positions including Vice President of Marketing, and Vice President of Administration and Development. In 1999, Steve Wynn recruited him to lead Golden Nugget, as Chief Operating Officer, to develop and implement a strategy to respond to the rapidly changing business environment. Andre led the sale and transition of the legendary casino brand two times first working with Travelscape founders (Expedia) Tim Poster and Tom Breitling and later with Tilman Fertitta (Founder and Chairman of Landrey's Entertainment).
Andre is as passionate about serving his community as he is about serving his employees. He has served on the Board of Directors for the Boys and Girls Club and the Cornell Society of Hotelmen. He started Mesquite Reads, an organization that works to guarantee that all the children of Mesquite, NV, can read at a 3r​ d grade level by the 3r​ d grade. Andre has been active with the Wounded Warrior Project. In October 2008, he started "Christmas Can Cure", a program for the Wounded Warrior Project that has brought injured veterans and their families to his family home in Jackson, New Hampshire, for a one of a kind Christmas holiday experience. ( christmascancure.org ).
Here is a video of one of the smartest things I have ever done: https://www.youtube.com/watch?v=YASifhIXzMA
Read

More

Less
Finley Cotrone
Finley Cotrone is a learning and leadership development professional who has lived a life of service for over 20 years. Assistant Professor at The Harrah College of Hospitality at UNLV, Finley is an accomplished facilitator with expertise in leadership and management development, emotional intelligence, service culture development, and leadership coaching.
The areas of leadership and service culture development transcend industry. For this reason, Finley's resume includes working with both traditional and non-traditional service organizations. Prior to joining UNLV, she traveled the world as one of three Senior Learning Managers with Four Seasons Hotels and Results. Although she supported the culture of service delivery, her main focus was developing leaders and managers to better inspire the service culture.
The years spent with MGM Resorts International broadened her training skill sets to include service and operations, sales, and diversity and leadership education. MGM Resorts is known around the globe as a leader in diversity education. Finley was the first leadership facilitator to be certified in their ground-breaking program, which she facilitated for all levels of supervisory staff from first-time supervisors to C-Suite executives.
The continued growth of the service economy has led Finley to support service delivery in both traditional and non-traditional organizations including a variety of hotels, wineries, restaurant organizations, private clubs, and healthcare entities.
Finley has supported the development of leaders in the public and private sectors working with both for profit and not-for-profit businesses.
She has also had the pleasure of working with international organizational leaders from Australia, China, and South America.
Finley holds a Doctor of Philosophy in Industrial-Organizational Psychology, a Master of Science in Educational Psychology, and a Bachelor of Fine Arts in Theatre. Her unique combination of education, skills, and experience make her a unique coach and learning professional.
Read

More

Less
Michael D'Angelo
Michael D'Angelo is a labor and employment attorney and vice president of labor relations for Hyatt Hotels Corporation. Michael has substantial experience in traditional labor and management relations, including union organizing drives, NLRB representation proceedings, employer card check recognition and neutrality agreements, negotiations for collective bargaining agreements, and related court litigation. He also has extensive experience in complex employment litigation matters involving a wide variety of federal common law and statutory claims and previously represented and counseled Taft-Hartley Employee Benefit Funds. Prior to Michael's current position, he served as the area director of labor relations for Hyatt, where he supported the northeast region. Michael graduated from New York Law School in 2000 and was in private practice with several boutique labor and employment law firms where, he represented both unions and management.
Michael serves as a Trustee on numerous Taft-Hartley Employee Benefit Funds in New York and Florida. He is the Co-Chairman of the American Hotel & Lodging Association's Labor Relations Council and a member of the International Foundation of Employee Benefits Funds.
Read

More

Less
Zev Eigen
Zev J. Eigen is the Founder and Chief Science Officer of Syndio Solutions–the world's leader in data scientific applications solving modern organizations' most pressing business problems, focused on diversity and inclusion and closing the gender pay gap.
Dr. Eigen has been at the forefront of cutting edge applications in HR for more than a decade. He combines his uniquely overlapping areas of expertise in labor and employment law with his deep experience in data science, predictive modeling and economic sociological research. He is a nationally recognized expert in these fields appearing in the media frequently (Wall Street Journal, New York Times, Forbes, NPR, Bloomberg News, Reuters, Chicago Tribune, NBC, CBS, FOX, etc.), and is a frequent speaker on HR Tech and data science and law. Dr. Eigen is invited regularly to lecture and present his work at academic institutions and professional organizations globally.
Dr. Eigen served as full time law professor at Northwestern University School of Law. He was also the Irving S. Ribicoff Visiting Professor of Law at Yale Law School, and held a visiting professorship at NYU Law School, where he is a research fellow. Dr. Eigen is the former Global Director of Data Analytics with Littler Mendelson, and former Senior Counsel, Labor Relations with Twentieth Century Fox Film Corporation in Los Angeles, California. He holds a PhD from MIT ('09), a JD from Cornell Law School ('99) and BS from Cornell University ('96).
Read

More

Less
Speaking in:
Gerry Fernandez
As President and Founder of MFHA – an educational non- profit organization that makes the business case for developing cultural intelligence in the workplace- Gerry has spent decades educating and advocating for the business benefits of cultural diversity and inclusion in the foodservice & hospitality industry. An engagingly energetic Speaker who practices "straight talk", he travels across the US and internationally, bringing authentic perspective on building Cultural Intelligence that raises the topline, improves the bottom-line, and builds brands' cultural authenticity. Gerry was named to Nation's Restaurant News 2018 Power List of the 50 Most Influential People in Foodservice, "the definitive list of industry leaders who are not only setting trends today, but also shaping them for tomorrow".
Read

More

Less
Leslie Ferrier
Leslie Ferrier began her hospitality career with Hilton Hotels Corporation in their management development program.  Recruited on campus from Johnson & Wales University, she worked in HR leadership roles for the Capitol Hilton, McLean Hilton, Fontainebleau, Rye Town & Pittsburgh Hilton Hotels.  With Loews Corporation, she was on the opening teams for the Loews House of Blues, Chicago, the Loews Miami Beach and the Loews Porto Fino Bay Hotel in Universal Studios.  She has served as Corporate Director of HR for Linens n Things, as well as, VP of HR for both ABC Carpet & Home and Aerosoles shoes.  Leslie was the founding HR leader for TxVia, a high tech start up, which sold to Google.  At Atlantic Coast Media Group, Leslie was the VP of Talent Acquisition & Development where she was nominated as one of New Jersey's top women in business.  That same year, ACMG won fastest growing company in NJ.  During this period, she also served on the Board of Directors for Liberty Humane Society in Jersey City, NJ turning a faltering shelter into a lifesaving example of urban rescue.  As the Head of HR for Le Pain Quotidien, she opened 15 new restaurants and was responsible for 3500 employees in 90 restaurants over 8 states.  Leslie has been a featured Panelist with Bloomberg, Cornell University, the LEAPHR Conference & the Women's FAB conference in Charleston, SC to name a few.  She is currently the Vice President of Human Resources for Momofuku reporting directly to world renowned chefs, David Chang, Christina Tosi and Momofuku's President, Alex Munoz-Suarez.
Read

More

Less
Speaking in:
Laura FitzRandolph
Laura E. FitzRandolph is Executive Vice President and Chief Human Resources Officer for global restaurateur HMSHost, a world leader in creating dining for travel venues. Laura is responsible for overseeing all HR functions including associate and labor relations, talent acquisition and development, and total rewards for HMSHost's 31,000+ associates across North America.
Laura joined HMSHost from global hotel management company Interstate Hotels & Resorts, where she was most recently EVP, Chief Human Resources Officer. Laura joined Interstate in 2006 and held roles focusing on talent acquisition, development and learning, compensation and benefits, associate and labor relations, and employment legal matters.
Prior to joining Interstate, Laura was Counsel in the labor and employment group of Akin Gump Strauss Hauer & Feld LLP. Laura is a former Deputy Director of Correspondence in the White House Office of Scheduling and Advance, and served on the staff of United States Senator Alan Cranston.
Laura holds a B.A. in Political Science and Mass Communications from the University of California, Berkley, and a J.D. from The George Washington University Law School. She has been a panelist and speaker for hospitality conferences including Georgetown Lodging Summit, HR in Hospitality, and the Americas Lodging Investment Summit (ALIS).
Read

More

Less
Luke Fryer
For Luke, the road to founding Harri has been a long one, paved by a spirit of entrepreneurship and willingness to dive head first into new ventures. With over 25 restaurants between Australia and NYC, Luke's first foray into the food industry was at the age of 22, when he opened the first Burger King franchise in Australia. From there, his success in the category grew. In 2002, he secured the Australian franchise rights for the wagamama Noodle Bar and, under his leadership, it was listed as one of Australia's Top 100 Fastest Growing Companies for 3 consecutive years. With his primary base of operations now in New York since 2007, he dived head-first into developing restaurants in the world's most competitive market and saw a great opportunity for technological disruption along the way. Now, with this extensive experience guiding him, he has developed Harri to solve the hospitality industry's greatest challenges: finding, hiring and managing great talent.
Harri is an entirely new kind of software platform for HR and operations: Workforce OS. Broad in scope, narrow in vertical focus and deep in rich, industry-specific functionality as a result. Harri consolidates up to 30 fragmented point solutions into single, elegant, mobile first enterprise platform and massively streamlines the chore of daily operational challenges faced by employees, line managers and executives alike.
Read

More

Less
Rick Garlick
Nationally recognized subject matter expert in the areas of brand alignment, employee engagement, and customer experience and loyalty. Primary focus in the hospitality sector but also experienced in the financial services, entertainment, retail, utilities, and manufacturing sectors. Best talent is the ability to communicate complex information into specific recommendations to inform business strategy. Recently inducted into the International Society of Hospitality Consultants (ISHC).
Read

More

Less
Aaron Gelb
Aaron R. Gelb is a partner in Conn Maciel Carey's Chicago office. He specializes in labor and employment, and OSHA litigation. Mr. Gelb represents employers in all aspects of the employer- employee relationship. He has extensive experience litigating equal employment opportunity matters in federal and state courts having tried a number of cases to verdict and defending employers before the EEOC as well as fair employment agencies across the country; in the past 5 years alone, Aaron has successfully handled more than 250 discrimination charges. Aaron also has a particular emphasis on advising and representing clients in relation to inspections, investigations, and enforcement actions involving federal OSHA and state OSH programs, and managing a full range of litigation against OSHA.
Read

More

Less
Speaking in:
Gregg Gilman
Gregg A. Gilman is co-chair of the Labor & Employment Practice Group at Davis & Gilbert. He advises employers on all workplace-related matters. A significant portion of his practice is devoted to various labor and personnel issues, including wage and hour issues, preventive management, terminations, reductions in force, disciplinary measures, restrictive covenants, employment and termination agreements, executive compensation, harassment investigations, OFCCP compliance and employment policies.
A primary focus of his practice is minimizing liability by establishing and implementing state-of-the-art policies and procedures for clients. When disputes arise and cannot be resolved, Gregg represents his clients in state and federal courts and before the Equal Employment Opportunity Commission and state and local employment rights agencies in race, sex, age, disability and other discrimination cases, as well as all other employment litigation. He has negotiated collective bargaining agreements in the music, restaurant, social services, coal mining equipment and numerous other industries. For over 25 years, he has been the lead employer negotiator for the Single Engagement Club Date Agreement with Local 802 AFM. Gregg also represents employers before the National Labor Relations Board. Mr. Gilman is the creator of Respect in the Workplace, an interactive training seminar on preventive management, including sexual harassment and workplace sensitivity training.
Gregg also co-heads Davis & Gilbert's Hospitality Practice Group, and he advises the firm's hospitality clients on unique employment, labor, joint employer, and wage and hour issues that hospitality employers face. He served on the advisory Board of Cornell University's Center for Hospitality Research, and currently serves on the Board for the CIHLER and Hospitality Law. He is also a regularly featured speaker at the Annual National HR in Hospitality Conference as well as CIHLER Labor and Employment Law Roundtables.
Read

More

Less
Michael Gray
Michael Gray's practice focuses on representing corporate clients with complex labor and employment litigation, including class action and multiplaintiff employment discrimination lawsuits, state law overtime class actions, FLSA collective actions, and trade secrets and restrictive covenant matters. He represents employers throughout the United States in bench and jury trials in state and federal courts, administrative hearings, arbitrations, and appellate courts in matters arising under federal and state antidiscrimination laws, the Fair Labor Standards Act, the Family and Medical Leave Act, Employee Retirement Income Security Act, the Sarbanes-Oxley Act, labor management relations laws, and diverse state law wrongful discharge, statutory, contract, and tort claims. Michael also advises clients on preventive measures, including reviewing employment policies, counseling on disciplinary actions and investigations, negotiating severance and release agreements for executive terminations, and conducting employment practices reviews.
Named as one of the Nation's Most Powerful Employment Attorneys by HR Executive Magazine and Lawdragon, Michael brings a creative, business-minded approach to problem-solving and litigation. In recognition by Chambers and Legal 500, clients praised him by stating "he's the guy I want in front of the judge" and "quickly gets down to the nuts and bolts and gets people focused on what's important – his approach is unique and he gets exceptional results."
Among his roles at Jones Day, Michael leads the Labor & Employment Practice in the Chicago Office. He is a frequent speaker for the American Bar Association's Labor and Employment Section, the National Employment Law Institute and the Practising Law Institute. Michael enjoys working with Chicago community organizations and contributes pro bono legal services to Lambs Farm, The Newberry Library, and the Anixter Center.
Read

More

Less
Ilse Harley
Las Vegas is a city of many pursuits and a diverse collection of travellers. Some come to enjoy the destination's premier attractions, dining and entertainment, while others attend to business, corporate events and citywide conventions. It is precisely that mix that attracted Regional Vice President and General Manager Ilse Harley to accept the position at the helm of Four Seasons Hotel Las Vegas.
"This role combines my expertise with both urban and resort properties, with a Hotel offering attributes of each in a market unlike any other in the United States," says Harley. "Las Vegas is a dynamic city with some of the west's most diverse dining, entertainment and attractions. Four Seasons is positioned to offer the 'best of both worlds' experience to our guests, with a premier location on the famed Las Vegas Strip, coupled with a resort-like, non-gaming setting."
Harley's Four Seasons hospitality career has taken her far and wide. Following her start in Boston in 1988, she was on the opening team in Maui and then left the company for a spell before returning in Atlanta. She rose on the rooms side – "food and beverage is fun and creative, but I've always liked rooms because that's what really makes the money" – through New York and then back to Hawaii again.
When she landed as General Manager in Seattle in 2011, Harley was one of only five women in the top management position in the company at the time. She didn't think that was a big deal, but she sure turned out to be, overseeing a transformation of the Hotel's signature restaurant and leading the property to the first-and-only Forbes Five-Star hotel rating in the state of Washington – a ranking that still stands. "I've always credited the team for that," she says. "They acted on what guests told us, challenged themselves to be rated, and were super-charged in delivering the experience."
Harley arrives in Las Vegas most recently from Baltimore, and prior to that, Anguilla, where she led a successful resort reflagging by emphasising exceptional service. The employees were able to adapt to Four Seasons culture very seamlessly, she remembers. "They not only embraced our standards, but they really enjoyed delivering the experience. That's a recipe for success."
Whatever the location, Harley's management style is about encouraging employees to be themselves. There are hundreds of interactions at any moment at a hotel, she says, and managers can't be the end-user in every situation. "So we give employees the tools, get them comfortable and confident, and then trust them to do the right thing." Indeed, Harley believes her success was the result of managers giving her autonomy right out of the gate. "I believe very strongly that's the way to instill confidence. People make mistakes. But letting them make and then correct them is the best way for them to learn."
During her time in Baltimore, Harley was promoted to Regional Vice President, a role she maintains in Las Vegas. In this capacity, Harley lends guidance and support to managers of other Four Seasons properties including Miami, St. Louis, Baltimore and Atlanta, as well as acts as a conduit to the corporate office in Toronto. "We're constantly examining new policies and procedures for what works and what doesn't, making sure our talent has oversight and avenues to develop."
Harley credits "a really great family situation" for her long-running success with Four Seasons, including and especially her husband Matt, who has long been confident and comfortable as primary caregiver for their son Sam. "Matt's partnership has allowed me to be successful in a profession that operates 24 hours a day, 365 days a year. I am very fortunate."
In Las Vegas, Harley is excited for the challenge of managing a fast-paced property catering to both business travellers and guests at leisure. She also looks forward to pursuing her love of adventure and the outdoors with her family, exploring the many natural wonders available within close proximity to the city.
Read

More

Less
Seth Harris
Seth D. Harris is an attorney in Washington, D.C. and a Visiting Professor at Cornell University's Institute for Public Affairs. Building on almost seven years of service in the Clinton Administration, he was Acting U.S. Secretary of Labor (and a member of President Obama's Cabinet) and Deputy U.S. Secretary of Labor from 2009 to 2014. Now, Secretary Harris is one of the nation's most sought-after analysts and commentators on work, workers, workplaces, and labor market issues, and a leading expert on labor and employment law and policy and retirement policy. Secretary Harris brings decades of experience as a teacher and scholar, attorney and advisor, corporate board member, and policymaker at the highest levels of the U.S. Government. He has co-authored three books, including Labor and Employment Law & Economics, and authored dozens of scholarly articles and op-eds on labor, employment, retirement, and economics topics. Secretary Harris earned a bachelor of science degree with honors from Cornell University's School of Industrial & Labor Relations and a juris doctor with honors from New York University's School of Law, where he was an Order of the Coif member and the Review of Law & Social Change's editor-in-chief.
Read

More

Less
Barry Hartstein
Barry Hartstein has earned a national reputation for a career that includes more than 35 years of counseling and representing employers in a broad range of labor and employment matters and serves as co-chair of Littler's EEO & Diversity Practice Group. He is a frequent writer, commentator and lecturer on workplace issues. He also has extensive experience as a litigator and has defended employers nationwide in individual and class action claims.  He has particular expertise dealing with the EEOC on both a local and national level, which has included being invited by the Chair of the EEOC to address the Commission on EEO-related issues on behalf of the employer bar.
Barry serves in numerous leadership roles at Cornell University. He currently serves as one of the Vice Chairs of the Cornell University Council; the Council recognizes Cornell Alumni who have demonstrated strong leadership and service to the community, their profession and to Cornell. Barry is on the Advisory Board of The Cornell Institute for Hospitality Labor and Employment Relations. Barry also has served in numerous leadership roles at the Cornell ILR School.  Founded as the School of Industrial and Labor Relations, the ILR School today is the world's leading college focused on work, employment and labor issues. In addition to previously serving  on the Dean's Advisory Council and President of the Alumni Association, he currently serves on the Board of  the ILR School's Scheinman Institute, which is the first institute exclusively focused on the study and practice of workplace dispute resolution.
Barry has served for many years in a national leadership role for the American Bar Association in its section devoted to labor and employment law focusing on EEO issues, including previously serving as Management Co-Chair of the Equal Employment Opportunity Committee. In this role, he has worked closely with various chairs and other members of the Equal Employment Opportunity Commission, aside from serving as a liaison between the Chicago bar and the EEOC's Chicago District Office, facilitating communication between members of the bar and the EEOC on both a local and national level.
Prior to joining Littler, Barry was the managing partner of the Chicago office of a major AM Law 100 Firm, where he also served as Chicago practice leader for the firm's labor and employment practice.
Read

More

Less
Speaking in:
Jim Houran
Dr. Jim Houran, Managing Director at AETHOS Consulting Group, is a 25-year veteran in applied psychological research and a published expert on peak performance, online testing and interpersonal and organizational compatibility. He has authored over 100 articles, and his award-winning work has been profiled by a myriad of media outlets and programs including the Discovery Channel, A&E, BBC, National Geographic, NBC's Today Show, USA Today, New Scientist, Psychology Today and Forbes.com. He is on the Editorial Board of the APA journal – Psychology of Consciousness: Theory, Research & Practice and also serves as Research Professor in the Laboratory for Statistics and Computation, ISLA – Instituto Politécnico de Gestão e Tecnologia.
Read

More

Less
Rick Hurd
Richard W. Hurd is Professor of Labor Studies Emeritus at the Cornell University School of Industrial and Labor Relations (ILR). As a specialist on trade union strategy, he has been quoted widely in the national and international print and broadcast media on various labor issues. Hurd is co-editor of four scholarly books: International Handbook on Labour Unions, Rekindling the Movement, Organizing to Win, and Restoring the Promise of American Labor Law. His academic journal publications include, "Moving Beyond the Critical Synthesis: Does the Law Preclude a Future for U.S. Unions?," "First Contract Arbitration and the Employee Free Choice Act: Multi-jurisdictional Evidence from Canada," "Beyond Labor's Brawl – Strategic Conundrums Await," and "Neutrality Agreements: Innovative, Controversial and Labor's Hope for the Future." Hurd earned his Ph.D. in economics from Vanderbilt University, and is a former Brookings Institution economic policy fellow.
Read

More

Less
Patricia Huska
Patricia Huska is the Vice President, Global Human Resources for American Express Global Business Travel.   In this role, she works closely with the executive team on the development and execution of the Amex GBT human capital plan.  Her responsibilities include the development of strategies aimed at attracting, retaining, and engaging the workforce including organizational effectiveness, business transformation, change management, talent management and the coaching of senior business leaders.  She leads the field market HR team, HR business partners, recruitment, and employee relations specialists aligned with our European Works Council bodies.
In 2014, American Express created a joint venture, Amex GBT for its business travel business in partnership with Certares and several key investors. Patti lead the HR work stream for that effort from the planning stages to standing up of the new HR organization.  Most recently, Amex GBT has acquired HRG, a leading global TMC.  Patti has lead the HR work stream for the integration of HRG from due diligence to execution.  Today, Amex GBT has 17,000 employees, around the world.
Prior to her current role, Patti was Vice President, HR Relationship Leader for American Express U.S. Commercial Card business.  Within the Commercial Card business, she was the senior business partner for Global Marketing, Global Payments, and Global Business Strategy & Transformation.  Additionally, Patti led the HR work stream for the Corporate Payment Services (CPS) acquisition from due diligence through integration as well as spearheading a cross functional HR team that included compensation, benefits, employee relations, HRIS, payroll, legal, and communications.
During her 24 years with American Express, Patti has also led the HR integration efforts for the Harbor Payments acquisition into GCC and supported the integration of Travel One, Rosenbluth International, and Thomas Cook into Business Travel.  She has worked extensively in Business Travel supporting Sales, Account Development, Marketing and Operations.
Patti has lead the creation of a number of corporate initiatives throughout her career including Home Based Servicing for travel counselors, workforce flexibility initiatives, and leadership development programs.  She has also held positions in Compensation, Employee Relations, and Staffing.
Patti has a Masters in Management from Lesley University and a Bachelor of Arts in Business Administration from the University of Massachusetts at Amherst.  She lives in Boston with her husband and two children.
Read

More

Less
Harry Johnson
Harry I. Johnson, III serves clients as a management-side defense lawyer, with experience in both class action defense and traditional labor matters before the National Labor Relations Board (NLRB) and federal courts. Harry practices across the entire traditional union/labor field, including in NLRB unfair labor practice and representation proceedings, union representation campaigns, union corporate campaigns, labor arbitrations, collective bargaining, labor-management relations, labor-related advice for mergers and acquisitions, and federal and state labor injunction cases, with additional experience in anti-union discrimination/coercion and successorship issues.
Harry has experience in California litigation and federal wage-hour cases and related wage-hour compliance counseling. He has regularly defended clients in complex wage-hour class and collective action litigation under both California and federal law, with prior experience in more than 40 such cases. Harry also provides compliance and auditing advice to businesses operating under California's complex statutory requirements to reduce or eliminate his clients' exposure related to pay and working hours.
In the area of discrimination law, Harry advises employers on issues that include disparate impact and treatment claims of racial, sexual, age, national origin, disability, and sexual orientation discrimination; harassment claims and investigations; retaliation claims; and disability accommodation and leaves. Harry has also counseled clients concerning enforceable employment arbitration policies, family and other protected leaves, handbook review, employee competition issues, plant closings, employee/labor aspects of mergers and acquisitions, layoffs, and employment contract drafting and claims.
Harry joined Morgan Lewis following a two-year appointment at the NLRB (2013–2015). While at the NLRB, Harry was involved with making many novel changes in the law, as well as issuing a substantial number of complex cases, including the re-decision of more than 100 cases after the Supreme Court's ruling in Noel Canning (which invalidated the prior recess-appointed NLRB and all its decisions).
Read

More

Less
Harry Katz
Harry C. Katz, Ph.D. is the Jack Sheinkman Professor at the Cornell University School of Industrial and Labor Relations (ILR). He received his PhD in economics from the University of California at Berkeley in 1977. From 1977 to 1985, Katz was a faculty member at the Massachusetts Institute of Technology (MIT). In 1985, he joined the ILR School faculty, and served as the Kenneth F. Kahn Dean of the School of Industrial and Labor Relations from 2005 to 2015. He served as interim provost of the university in 2014, a post he held until the appointment of the current provost. His major publications include the following: Converging Divergences: Worldwide Changes in Employment Systems (with Owen Darbishire); Shifting Gears: Changing Labor Relations in the U.S. Automobile Industry; The Transformation of American Industrial Relations (with Thomas Kochan and Robert McKersie); and Telecommunications: Restructuring of Work and Employment Relations World-wide. Katz was awarded the Terry Book Award in 1988 for The Transformation of American Industrial Relations—considered as the most significant contribution to the field of management by the Academy of Management. Since 2006, Katz has been a member of the United Auto Workers (UAW) Public Review Board.
Read

More

Less
Tom Kochan
Thomas A. Kochan is the George M. Bunker Professor of Work and Employment Relations at MIT's Sloan School of Management, Co-Director of the MIT Institute for Work and Employment Research, and was Chair of the MIT Faculty from 2009 to 2011. He received his Ph.D. in Industrial Relations from the University of Wisconsin in 1973.  He is past president of the Industrial Relations Research Association and the International Industrial Relations Association.  Among his recent books are:  Restoring the American Dream:  A Working Families Agenda for America (2005) and Labor Relations in Emerging Economies (2015) (with Harry Katz and Alex Colvin) and Shaping the Future of Work:  A Handbook for Action and a New Social Contract (2017) (with Lee Dyer).
His teaching on-campus and on-line teaching focuses on actions needed by individuals, employers, government, labor organizations, and educators to shape the future of work in ways that  help heal the divides in society and build a more inclusive economy and broadly shared prosperity.
He is a member of the National Academy of Human Resources and the National Academy of Arbitrators and is a Fellow of the Labor and Employment Relations Associations.
Read

More

Less
Dana Krazetz
Dana A. Kravetz is M&R's Firm Managing Partner. He is also Chair of the firm's Hospitality Industry Group, having a practice that focuses on the representation of hotel and restaurant management.
In his role as Firm Managing Partner, Dana oversees a complex and thriving business spread across five offices nationwide. He brings a unique vantage point to his work as a lawyer—that of a business owner/operator—which enables him to assign practical applications to employment issues confronting M&R's client base. Likewise, given that he runs a firm with offices in multiple jurisdictions, Kravetz has firsthand knowledge as to how best to manage off-site employees, as well as a keen understanding of the interplay between state and federal laws, all of which insures to the benefit of M&R's industry clientele.
It is his approach to cases as a business owner/operator that makes Kravetz's defense of clients in various employment matters—discrimination, wrongful termination, whistleblower and class action litigation, sexual harassment prevention, workforce reduction, hiring best practices, and wage and hour issues—a cut above and beyond routine. And unlike other experienced labor and employment practitioners, Kravetz's fluency in disputes involving the Fair Employment and Housing Act (FEHA), Equal Employment Opportunity Commission (EEOC), Worker Adjustment and Retraining Notification Act (WARN), Americans with Disabilities Act (ADA), and Age Discrimination in Employment Act (ADEA) is enhanced by virtue of his management expertise. The same can be said of his work with companies facing Department of Labor (DOL) and Division of Labor Standards Enforcement (DLSE) claims and audits.
In addition to the foregoing, Kravetz advises and litigates on behalf of clients in connection with executive employment contract disputes; independent contractor and misclassification issues; and non-competition, separation, and non-disclosure agreements. He also handles workplace training, investigations, and compliance.
Read

More

Less
Speaking in: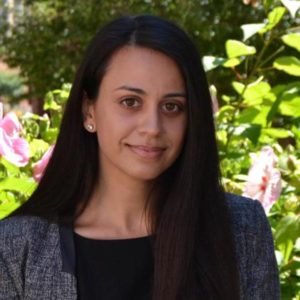 Tashlin Lakhani
Tashlin Lakhani is an Assistant Professor of Management and Human Resources at the Max M. Fisher College of Business at The Ohio State University. She received her Ph.D. in Industrial and Labor Relations from Cornell University. She also holds a Master of Science in Industrial and Labor Relations from Cornell University, a Master of Industrial Relations from Queen's University, and an Honors Bachelor of Business Administration with High Distinction from Wilfrid Laurier University.
Dr. Lakhani's research explores the relationship between different forms of economic organization and work organization. Her current work focuses on franchise businesses and examines how differences in ownership structures shape human resource systems and outcomes in the hotel and restaurant industries. She has also published research on human resource management in global networks, and on labor-management relations.
Dr. Lakhani has received several awards and grants for her research, including a Social Sciences and Humanities Research Council of Canada Doctoral Fellowship, a Society for Human Resource Management Dissertation Grant, the Seidman Prize at Cornell University, and the Susan C. Eaton Grant from the Labor and Employment Relations Association.
Dr. Lakhani teaches courses on labor relations and collective bargaining, international human resource management, and franchising.
Read

More

Less
Holly Lawson
Holly Lawson is the corporate director of people & culture for Pivot Hotels & Resorts, the lifestyle & luxury operating division within Davidson Hotels & Resorts. She has fourteen years of hospitality experience including hotel operations, acquisitions and transitions, learning and organizational development, and human resources. Her career began in hotel operations and led to human resources where she oversaw the Washington D.C. region for Kimpton Hotels & Restaurants, eventually moving to Los Angeles and supporting the brand's Southern California portfolio. Holly additionally spent three years with sbe supporting human resources for their corporate environment as well as nightlife, restaurant and hotel operations in California and Florida. Her current areas of focus include all generalist human resources functions as well as elevated emphasis in employer of choice best practices and cultural immersion in acquisitions. She is a graduate of Michigan State University in human resources with an emphasis in psychology.
Read

More

Less
Speaking in:
Michael Lebowich
Michael Lebowich is a partner in Proskauer's labor and employment law department and co-head of the labor-management relations group. He represents and counsels employers on a wide range of labor and employment matters, with a particular interest in the field of traditional labor law.
Michael acts as the primary spokesperson in collective bargaining negotiations, regularly handles grievance arbitrations, assists clients in the labor implications of corporate transactions, and counsels clients on union organizing issues, strike preparation, and day-to-day contract administration issues. He also has significant experience in representation and unfair labor practice matters before the National Labor Relations Board.
His broad employment law experience includes handling of race, national origin, gender, and other discrimination matters in state and federal court. A significant amount of his practice is devoted to counseling clients regarding the application and practical impact of the full range of employment laws that affect employers, including all local, state, and federal employment discrimination statutes, the Fair Labor Standards Act, the Family and Medical Leave Act, and state labor laws.
Michael has substantial experience in a wide variety of industries, including entertainment, broadcasting, newspaper publishing and delivery, utilities, and lodging. He represents such clients as The New York Times, The Boston Globe, The Daily News, ABC, the New York City Ballet, the New York City Opera, the ASPCA, Pacific Gas and Electric, Host Hotels and Resorts, and The Broadway League (as well as many of its theater owner and producing members). Michael also has significant public sector experience representing, among others, the City of New York and the Metropolitan Transportation Authority.
Michael has regularly guest lectured at Columbia Business School, the Cornell School of Hotel Administration, the New York University Tisch School for Hospitality, Tourism and Sports Management, and is a board member of the Cornell School of Industrial & Labor Relations Alumni Association.
Read

More

Less
Dave McKlveen
Dave McKlveen is a human resources management professional with over twenty years of experience in recruitment, HR, employment branding/marketing, and team leadership with global, corporate and educational organizations. His own personable and charismatic brand allows him to partner with colleagues and clients in identifying, coaching, and developing future leaders at all levels. He has built national and international teams which have been successful at supporting rapid growth and expansion in established and new markets. Dave recognizes the value of partnering with senior leadership to create a thriving people culture and sense of community with a clear vision consistent with corporate goals and brand strategies. He carries that commitment to community outside of the office and is an active community leader with various non-profit and community service organizations. As VP of People + Culture with CAVA, Dave is leading their national expansion efforts with a dynamic people first strategy including industry leading pay and benefits, enhanced technology and a commitment to develop future leaders at all levels.
Read

More

Less
Elizabeth McRee
Liz McRee has more than 15 years of experience representing corporate clients in class action and complex employment litigation in state and federal courts across the country. She handles cases arising under state and federal wage and hour and antidiscrimination laws, including the Fair Labor Standards Act, Title VII of the Civil Rights Act of 1964, the Age Discrimination in Employment Act, and the Americans with Disabilities Act. Liz has extensive experience in wage and hour matters and has a strong record of defeating certification in class and collective actions.
In addition to representing employers in litigation, Liz advises corporate clients on a variety of labor and employment issues, including employee handbooks and alternative dispute resolution policies, investigations, counseling and discipline, wage and hour compliance, and covenants not to compete. She also has substantial experience advising clients on independent contractor classification issues and joint employment risk mitigation.
Liz is a frequent speaker on class action and employment law topics. She is a former vice chair and chair of The Chicago Bar Association Labor & Employment Committee. She has been recognized for her work and recommended in The Legal 500. Liz is active in the Chicago community and serves on the executive committee of the board of directors of Family Focus, a nonprofit that promotes the well-being of children from birth by supporting and strengthening families in and with their communities.
Read

More

Less
Speaking in:
Holly Petroff
A true partner and strategic thinker, Holly is passionate about helping companies leverage workplace culture as their best competitive advantage. She leads Great Place to Work's consulting practice and helps clients design a customized transformation that results in an impactful cultural shift, and helps them discover the impact a high-trust work environment can have on a company's business success.
Her energy, focus, and deep commitment to clients has helped her guide companies from many industries through today's complex business challenges, including Synchrony Financial, Activision Blizzard, and Four Seasons Hotels and Resorts. She is adept at helping executives build productive and rewarding relationships with employees that inspire them to give their personal best while also focusing on the business every day.
Read

More

Less
Carolyn Richmond
Carolyn D. Richmond is a partner and co-chair of Fox Rothschild LLP's Hospitality Practice Group. Her practice consists of representing and counseling clients in the hospitality industry, as well as the financial services, retail, and manufacturing sectors on a variety of labor and employment matters. In particular, Richmond has extensive experience in matters including: wage and hour issues, restrictive covenants, independent contractor status, EEO discrimination claims, employee handbooks and the hiring process, diversity awareness training, union avoidance, and e-workplace (e.g., privacy, blogging, surveillance).
Before joining Fox, Richmond was associated with Seyfarth Shaw, LLP in New York, where she served as National Co-Chair of its Restaurant Employment Practices Group. Previously, Richmond was General Counsel Corporate & Legal Affairs for BR Guest Restaurants and James Hotels. Currently, she is lead counsel in several wage and hour class action lawsuits against restaurant employers concerning alleged violations of tip pool, overtime, and meal break regulations. In addition, Richmond is litigating non-compete and defamation claims on behalf of a national hotel group.
Richmond is a prolific writer and often is a guest speaker to the hospitality industry on various labor and employment-related topics. She is an appointed member of the Board of Editorial Advisors for the Hospitality Law publication. Richmond also serves as an appointed Board Member and counsel to the New York City Chapter of the New York State Restaurant Association, and is a member of the Alumni Board of Directors for Cornell University, School of Industrial and Labor Relations.
Richmond is a graduate of the New York Law School (J.D. 1994) and Cornell University (B.S. 1991). She is admitted to practice in New York and New Jersey.
Website Bio (as of 7/11/18):
Carolyn serves as co-chair of Fox Rothschild's hospitality group. Based in the firm's New York office, her practice consists of representing and counseling employers in the hospitality industry as well as financial services, retail, and manufacturing on a wide range of employment related matters. In particular, Carolyn has extensive experience litigating wage and hour class actions, and restrictive covenants, and employment discrimination cases. She also counsels clients extensively with respect to workplace issues such as the hiring process, diversity awareness training, and employee handbooks. Most recently, Carolyn has worked closely with a number of clients to develop practices and procedures to incorporate social networks into the workplace.
In 2009 Carolyn was acknowledged as a Crain's New York Rising Star in its annual 40 Under Forty issue. A prolific writer, she is a frequent contributor to a number of publications and is a member of the board of editorial advisors for Hospitality Law. Carolyn is frequently quoted in publications, including the New York Times, Forbes, and Nation's Restaurant News. Previously, Carolyn served as general counsel, business and legal affairs to BR Guest Restaurants – JAMES Hotels. Carolyn is also a board member and counsel to the New York City chapter of the New State Restaurant Association. Outside of the workplace Carolyn is involved with the PENCIL Partnership, and is teamed with a New York City charter school to help link the business community with the students. She is also a member of the advisory board of the Center for Hospitality Research at Cornell University and a member of the Alumni Association's Board of Directors at Cornell's ILR School.
Read

More

Less
David Ritter
David B. Ritter is a partner in the Chicago office of Barnes & Thornburg LLP and a member of the firm's Labor & Employment Law Department. He represents management nationwide in virtually all areas of labor and employment law, including employment discrimination and harassment claims, non-compete, trade secret and restrictive covenants and employment torts.
With nearly 30 years of experience representing public and private companies, Mr. Ritter has counseled clients in service and manufacturing industries ranging from healthcare to logistics and financial services. He defends employers faced with claims under Sarbanes-Oxley, and routinely represents clients before governmental agencies including the National Labor Relations Board (NLRB), the Department of Labor (DOL), Equal Employment Opportunity Commission (EEOC), the Office of Federal Contract Compliance Programs (OFCCP) and similar state agencies.
Mr. Ritter represents high-level executives on issues related to employment and separation agreements. He also handles affirmative action plans, employment issues related to corporate transactions, counseling of employers on employment issues, and assists in employee training as related to employment issues.
Mr. Ritter has been commended on several occasions for his labor and employment practice. He is AV-rated – the highest honor one can receive – by the Martindale-Hubbell Law Directory. He has also been recognized as a labor and employment leader in the 2008-2012 editions of Chambers USA: America's Leading Lawyers for Business, and has been listed in Best Lawyers in America every year since 2007 in the categories of Employment Law-Management and Labor Law-Management. Additionally, he is a regular contributor to presentations and publications, providing thought leadership on a wide range of employment law topics.
Prior to his legal career, Mr. Ritter worked as an employee relations assistant at Exxon Mobil (f/k/a Mobil Oil Corporation). He earned his J.D. cum laude from Case Western Reserve University Law School in 1985, where he served as a member of the University's Law Review. He earned his B.S. from Cornell University's School of Industrial and Labor Relations in 1980.
Mr. Ritter is a member of both the Labor and Employment Law and the Litigation sections of the American Bar Association. He is also on the board of directors and acts as general counsel for The Greater North Michigan Avenue Association (GNMAA).
Read

More

Less
Philip Rosen
Philip B. Rosen is a Principal in the New York City, New York, office of Jackson Lewis P.C. and co-leads the firm's Labor and Preventive Practices Group. He joined the firm in 1979 and served as Managing Partner of the New York City office from 1989 to 2009.
Mr. Rosen lectures extensively, conducts management training, and advises clients with respect to legislative and regulatory initiatives, corporate strategies, business ethics, social media, reorganizations and reductions-in-force, purchase/sale transactions, sexual harassment and other workplace conduct rules, compliance with the Americans With Disabilities Act, wrongful discharge and other workplace litigation, corporate campaigns and union organizing matters, collective bargaining, arbitration and National Labor Relations Board proceedings. He has been quoted by the press on many labor matters, including the National Labor Relations Board's initiatives on protected concerted activity.
Mr. Rosen has extensive experience advising clients developing integrated corporate-wide labor relations strategies – whether the organization is union-free, partially unionized or entirely unionized. He has led teams conducting multi-facility labor-related legal assessments where clients are seeking to develop creative, strategic legal approaches which anticipate major issues and achieve a company's labor relations goals. Mr. Rosen also has advised clients being confronted with corporate campaigns and requests for neutrality agreements. He has represented organizations seeking to maximize management rights through their development of pro-active employee relations approaches to remain union-free. He also has advised unionized organizations on lawful negotiating strategies – in situations ranging from "hard bargaining‰ to recapture management rights to more "cooperative‰ negotiations – in all cases, providing legal advice designed to assist clients in achieving their primary goals.
Read

More

Less
Ruth Seroussi
Ruth Seroussi, ILR '92, Esq. is a shareholder at the Newhouse Law Group PC. She represents California and nationwide clients in federal and state courts, and in the arbitral and administrative forums.
During her more than 22 years of practice, Seroussi has guided employers in the hospitality, mortgage-lending, retail, apparel, manufacturing, real estate, health care, and entertainment industries in all aspects of employee relations, including providing advice and counsel on day-to-day personnel issues; preparing employment policies and handbooks; negotiating and preparing employment, severance, non-disclosure, and arbitration agreements; training managers and supervisors on discrimination and harassment issues; and defending employers in discrimination, wrongful termination, harassment, retaliation, wage and hour, unfair competition, and misappropriation-of-trade-secret matters, as well as against charges before the Equal Employment Opportunity Commission, the United States Department of Labor, and state and local administrative agencies.
Additionally, she has extensive experience representing employers in wage and hour class actions and California's unfair competition laws, as well as in general business litigation matters.
Seroussi serves as president of the board of directors for Venice Arts and secretary of the Friends of Coeur D'Alene Elementary School's Booster Club.  She also serves as a board member for various other non-profit organizations, and coaches AYSO soccer. She is a licensed real estate broker in the state of California and a member of the California Association of Realtors. Seroussi has also published articles, spoken at conferences, and served on panels concerning hospitality, human resources, and labor and employment issues.
Seroussi earned her JD at the UCLA School of Law, where she was editor of the Environmental Law Journal, and her BS in Industrial and Labor Relations at Cornell University. She is admitted to practice before the United States District Court for the Central, Northern, Southern, and Eastern Districts of California and the U.S. Court of Appeals for the Eighth Circuit.
Seroussi lives in Venice with her husband Mike, two boys and dog. She is an active traveler, hiker, and outdoor enthusiast.
Read

More

Less
Speaking in:
Dave Sherwyn
David Sherwyn (BS, JD, Cornell University) is the John and Melissa Ceriale Professor of Hospitality Human Resources and a Professor of Law at Cornell University's School of Hotel Administration. In addition, he is the director of the Cornell Institute for Hospitality Labor and Employment Relations. Dave is also a research fellow at the Center for Labor and Employment Law at New York University's School of Law and of counsel to the law firm of Stokes, Wagner. From 2006-2009, Dave was the director of the Center for Hospitality Research. Prior to joining the School of Hotel Administration, Dave practiced management-side labor and employment law for six years. Dave has published articles in, among others, the Northwestern Law Review, Stanford Law Review, UC Hasting Law Journal, Indiana Law Journal, Berkeley Journal of Labor and Employment Law, Fordham Law Review, University of Pennsylvania Labor and Employment Law Journal, and the Cornell Hospitality Quarterly. In the fall of each year, Dave teaches HA 3870: Business and Hospitality Law, a required class with more than 200 students. Each spring, Dave teaches HA 4810/ILR 4060: Labor Relations in the Hospitality Industry—a class co-taught and co-listed with Cornell's Industrial and Labor Relations (ILR) School. In his 17 years as a faculty member, Dave has received 15 Hotel School Teacher of the Year awards. In 2014 he was named a Stephan H. Weiss Presidential Fellow—the most prestigious teaching award at Cornell University. In 2002, Dave conceived of, organized, and hosted the Center for Hospitality Research's first hospitality industry roundtable. Since that time, Dave has hosted more than 20 roundtables. Because of the success of the Labor and Employment Law Roundtable, the School of Hotel Administration's centers and institutes now host roundtables in each of the disciplines that are represented in the school.
Read

More

Less
Greg Smith
With more than 20 years' experience as a thought leader and practitioner in the human resources field, Greg Smith serves as Senior Vice President of Human Resources for Preferred Hotels & Resorts. In this role, Greg oversees talent acquisition, organizational development, compensation and benefits programs, performance management, and employee and labor relations for the company's worldwide team of 300 associates across 35 countries, helping to ensure a strong corporate culture and high associate satisfaction and retention.
Over the course of his career, Greg has led human resources efforts for complex global organizations, providing counsel and direction to create successful, positive, and efficient work environments, as well as guiding companies through times of both critical expansion and mergers and acquisitions. Prior to joining Preferred Hotels & Resorts in 2018, he held executive-level positions for major hospitality brands such as Commune Hotels & Resorts, Denihan Hospitality, Kimpton Hotels & Resorts, Interstate Hotels & Resorts, and Choice Hotels International, managing human resources needs from technology systems and training and development to recruiting and executive-level coaching for up to 39,000 associates at a time. His efforts have helped achieve several work-life balance and workplace awards including Fortune's "100 Best Places to Work."
Based in Orange County, California, Greg holds a J.D. from Tulane University Law School and a B.A. in English Language and Literature/Letters from Tulane University
Read

More

Less
Bruce Tracey
Bruce is a Professor of Management at Cornell University's School of Hotel Administration. Since joining the faculty in 1992, he has taught courses in human resources management and leadership for undergraduate, graduate, executive, and online audiences throughout North America, Europe, the Middle East and Africa, and Asia. Bruce's research examines a wide range of strategic and operational HR topics, including the impact of training initiatives, flexible HR systems, employee retention, employment law, and leadership. He has presented his work at numerous regional, national, and international conferences, and his research has been published in diverse outlets such as the Journal of Applied Psychology, the Cornell Hospitality Quarterly, and the University of Pennsylvania Journal of Labor and Employment Law. Bruce's sponsors for research, consulting, and executive development have included Four Seasons Hotels and Resorts, Hilton Worldwide, Marriott International, Mövenpick Hotels and Resorts, Blue Hill Farm, Hillstone Restaurant Group, Uno Chicago Grill, among others, and he has been cited in USA Today, the New York Times, Fast Company, Powder Magazine, the Orlando Sentinel, and other popular press outlets. Bruce is also the Editor of the Cornell Hospitality Quarterly, and serves as a Vice President for the International Network of Business and Management Journals.
Read

More

Less
Melissa Van Dine
Professional biography coming soon.
Read

More

Less
Paul Wagner
I relish (pun intended) the Hospitality Industry. I supported myself through seven years of college and law school at Cornell University as a bartender at several local bars. That, along with my love of food and travel, is what ultimately drew me to the hospitality industry as an attorney, and later as an Adjunct Professor at Cornell's Hotel School.
I grew up living in the United States, Canada, Liberia, and Kenya, before returning to the U.S. to attend Cornell starting in 1982. I then worked on a refugee camp in southern Sudan (now South Sudan) for three summers during college. Since graduating from law school in 1990, my practice has been devoted to labor and employment law, primarily representing hotel and restaurant management companies and owners. My international background gives me a unique and valuable perspective in the hospitality industry, which draws its strength from cultural and ethnic diversity. The practice of labor and employment law in the hospitality industry requires as much sociology and anthropology as it does classic legal training, and I remain a dedicated student of these disciplines.
I have extensive experience litigating labor and employment cases in federal and state court, private and public arbitration, and administrative agencies including the EEOC, USDOL, NLRB, and numerous state and municipal agencies. Wage & hour class and collective action litigation represents a growing percentage of this work. I spend as much time counseling my hospitality clients to avoid litigation as I do aggressively representing their interests when claims are brought against them, focusing on training, leadership, compliance audits, and organizational design. I also counsel my clients in matters of traditional labor law, and represent their interests in union campaigns, collective bargaining, and related disputes. My labor practice extends outside the United States to include labor consulting in Canada, the Caribbean, and Central and South America.
I am honored to be an adjunct professor at the Cornell Hotel School, a position I have held since 1998. I teach Hospitality Business Law, Employment Law and Labor Relations in the Hospitality Industry. The synergy between my law practice and my academic appointment the Cornell Hotel School – the premier hotel management program in the United States – is not only professionally enriching, but also makes me a more effective advocate for my clients.
Read

More

Less
Michael Warech
Dr. Michael Warech has over 30 years of experience designing, developing, and implementing data-driven human capital solutions that demonstrably impact an organization's bottom line. He has sold, designed, developed and managed numerous engagements for a variety of Fortune 1000 companies, across multiple industry sectors. Michael's consulting work focuses on talent management and other competency-based human resource system applications (i.e., selection, performance management, succession planning, learning and leadership development, and, career management systems), HR transformation, HR analytics/score carding, employee engagement survey design and analysis, organization design, employment branding, organization development and change management.
Prior to founding Warech Associates LLC in 2008, Dr. Warech served as Watson Wyatt's (now Willis Towers Watson) North American Organization Effectiveness Practice Leader. There he was responsible for designing and managing Watson Wyatt's groundbreaking Human Capital Index® (HCI) research which resulted in the 2002 book entitled The Human Capital Edge.  Prior to that, Dr. Warech was a Principal at WLH Consulting, Inc. From 1987 to 1996, Michael consulted with Organizational Strategies, Inc. and Assessment Alternatives, Inc., both located in the New York metropolitan area.
For the last four years, Michael has also served as a Learning Solutions Architect for Harvard Business Publishing's Corporate Learning Group. In this capacity, he has sold, designed and implemented cutting-edge learning and leadership development programming for a myriad of target audiences across all industry sectors, addressing organizations' critical human capital needs.
Finally, Dr. Warech serves as the Program Chair for the HR in Hospitality Conference & Expo™, the only HR event specifically designed for the hospitality industry. Now in its 12th year, HR in Hospitality attracts hundreds of HR, employment and labor relations professionals from hotels, resorts, restaurants, casinos, cruise lines and all sectors of the industry. Michael is responsible for developing the curriculum/agenda and securing the talent for the three-day event, as well as emceeing the conference.
Dr. Warech has published book chapters and papers in leading peer-review journals and has presented his work in the areas of talent management, metrics and analytics, HR transformation, and organizational measurement at global and national conferences including the Academy of Management, the Society for Industrial Organizational Psychology, the Organizational Development Network, the International Quality and Productivity Center, the National Foreign Trade Council, and the HR Forum. Dr. Warech is sought out for his expert opinions on issues in the workplace and has been quoted in newspapers, magazines, and websites including the Washington Post, The Miami Herald, The Chicago Tribune, The Baltimore-Sun Times, USA Today, Crain's, Workforce Management Magazine, HR Executive Magazine, and CBS Marketwatch.
Dr. Warech completed his undergraduate work at Emory University and received his M.S. and Ph.D. in Applied Psychology from Stevens Institute of Technology.
Read

More

Less
Nancy Yaffe
Nancy focuses her practice on labor and employment law counseling and litigation with an emphasis on problem prevention.
Nancy defends all types of businesses against employee claims and lawsuits involving discrimination, harassment, retaliation and wage-and-hour violations. She defends both single plaintiff and class or collective action matters. Her clients include prominent southern California hotels, restaurants, retailers, as well as manufacturing, technology and all types of service providing companies.
With the goal of helping clients prevent employment issues, she provides pre-litigation counseling and advice to clients nationwide on employment-related issues including harassment, discrimination, ADA/disability compliance (including leaves of absences, reasonable accommodations, and the interactive process), wage-and-hour issues (including exempt classification analysis, overtime/meal break compliance, and pay audits), reduction-in-force planning and WARN Act compliance. She also conducts training presentations on sexual harassment prevention, employee relations, management training (and how to keep managers out of trouble), new legal developments and other timely employment issues. Additionally, Nancy drafts and reviews client policies, agreements and handbooks to ensure legal compliance, and conducts preventive audits and investigations into alleged workplace misconduct and pay practices.
Nancy also proudly serves as Co-Chair for the firm's Women's Initiative.
Read

More

Less
Speaking in:
Celeste Yeager
With over 17 years of experience, Celeste R. Yeager maintains a vibrant labor and employment practice litigating and consulting on behalf of management regarding a variety of employment topics, including age, disability, and Title VII discrimination; leaves of absence; health and safety; and traditional labor and unfair labor practices.
Celeste is board certified by the Texas Board of Legal Specialization in labor and employment and represents employers across the country in employment disputes before local, state, and federal administrative agencies and courts. Celeste routinely advises and consults with clients about human resource policies and procedures. She provides management training on various employment-related topics, including union avoidance. She also maintains an active traditional labor practice representing clients, both unionized and non-unionized, before the National Labor Relations Board.
Celeste is a graduate of the Leadership Arts Institute, a program of Business Council for the Arts.
Read

More

Less